Parent Diaries: talking diapers with new mom and model Daisy Lowe
Share Options
SARAH PORTER

Parent Life

Product

05 / 10 / 2023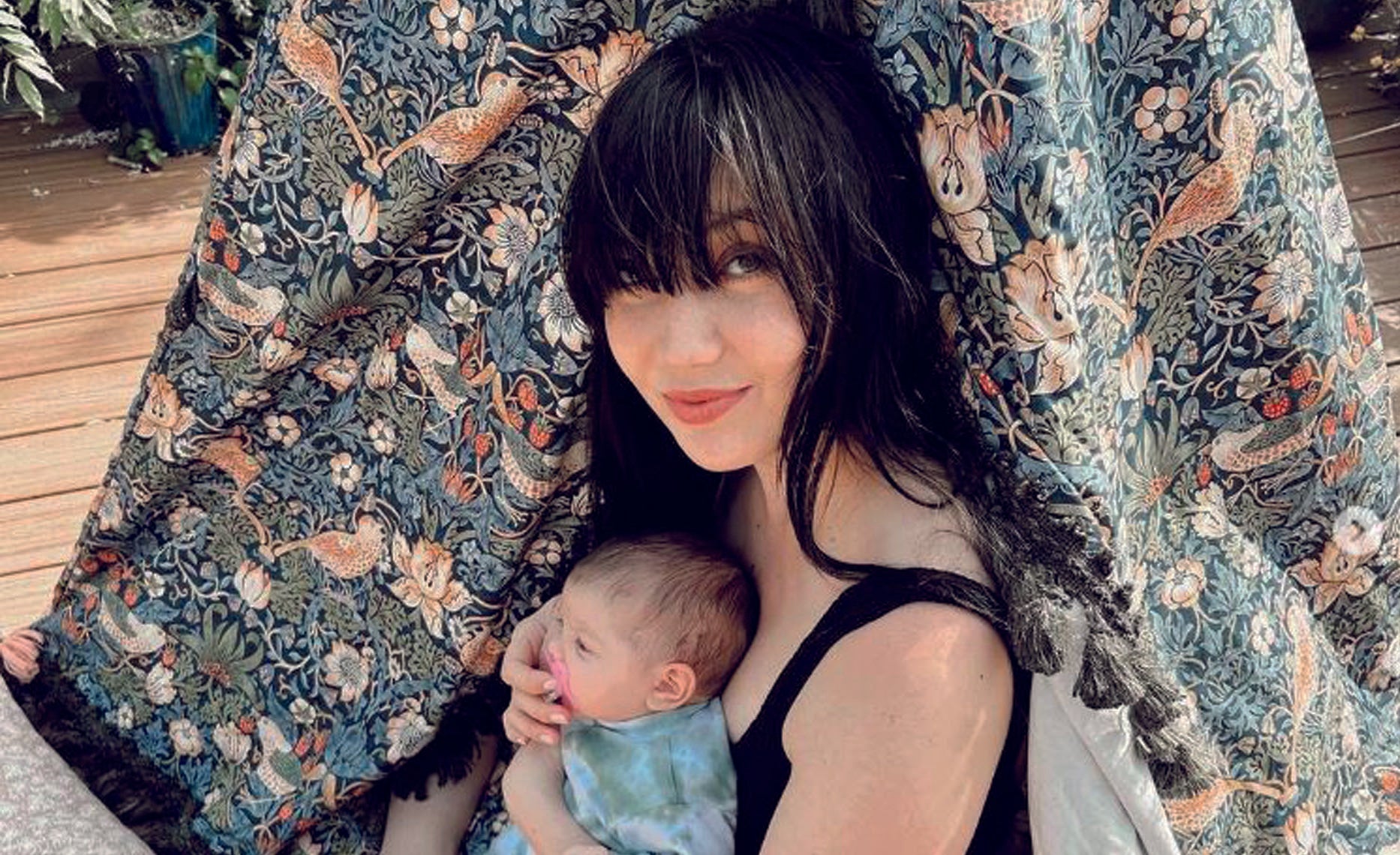 What made you want to use reusable nappies?
I've always been a big advocate for sustainability, especially with my use of plastic. One of the best pieces of advice I've ever received was from a friend who said that if you want to be more eco-conscious, a good place to start is simply to try to use less and choose reusables where you can. Obviously, as a parent, it's not always easy, but as someone who's trying to reduce their reliance on single-use plastics, I needed to carefully consider my options when it came to the products I bought for my daughter, Ivy. When I learned that 3.6 billion single-use plastic nappies are incinerated or make their way to landfill every year in the UK alone, that was a big shock. Choosing to reuse was pretty straightforward after that.
What are your thoughts on the current waste crisis? Was this one of the things that inspired you?
I was absolutely terrified by the stats - 10 million single-use nappies being thrown away in the UK each day is mind-blowing. When the government promoted that we needed to be more mindful of plastic waste and stop using plastic bags and plastic straws, there was a huge shift and a proper change within society. I think it would be great if the same thing happened with single-use nappies, just imagine the difference it would make!
Tell us about your nappy routine…
Something that really surprised me (in a good way!) is that reusable nappies offer exactly the same experience as single-use, in terms of how they fit and how you put them on your baby. The only crucial difference is that Bambino Mio's reusable nappies have no nasties in them, and I'm reducing my contribution to the plastic waste single-use nappies cause by using them too, which feels a lot better. I'm not saying I'm a saint, I have to sometimes use a combination of single-use when I'm caught out, but I'm trying my best!
What other eco swaps have you made as a family?
It's so tough as a new mum to think about being green (convenience is king!) but we're trying to eat more plant-based meals. Even reducing red meat consumption to just a few times a week makes a huge difference to our planet – and there are so many good meat alternatives out there if you still miss the taste and texture. We get a weekly organic veg box delivery too, which comes with amazing recipe ideas and helps you avoid extra trips to the supermarket – which aren't exactly easy with a baby in tow!
What do you love about Bambino Mio?
One of the first things I learned from Bambino Mio was about how big the nappy waste problem actually is. Obviously, nappies are a necessity for parents and babies, but that amount of plastic waste is definitely avoidable. Sadly, we inherited this broken system and it's going to take radical change to make a difference. During Plastic Free July, we launched a petition calling for the government to stop the nappy waste crisis because not enough action is currently being taken to ensure that change does come. I also love the fact that Bambino Mio's new revolutionary nappies are the only ones I'll ever need for Ivy - they are a one-size-fits-all that grows with your baby to take them from birth all the way to the potty-training phase.
Do you have any advice for parents and parents-to-be considering reusables?
If you want to be more sustainable but don't really know where to start, my biggest piece of advice is to start spending more time considering your choices. Recognise that you have the power to make better decisions and invest in products and brands that are better for both the planet and your budget too!
Nappy change like Daisy
Daisy has a Changemaker bundle which comes complete with all the nappies you'll ever need and a host of useful accessories too including Boosters, Liners, a Stay-at-home wet bag, and an Out and about wet bag.  Take a look at our other money-saving nappy bundles.
---