Cart
You're €75,00 away from free shipping
You have got free shipping
Recommended Products
Product
For babies and parents to get on with what they do best they need nappies that fit with real life. Our Revolutionary Reusables are a clever, all-in-one solution that will help us leave rubbish nappies behind for good.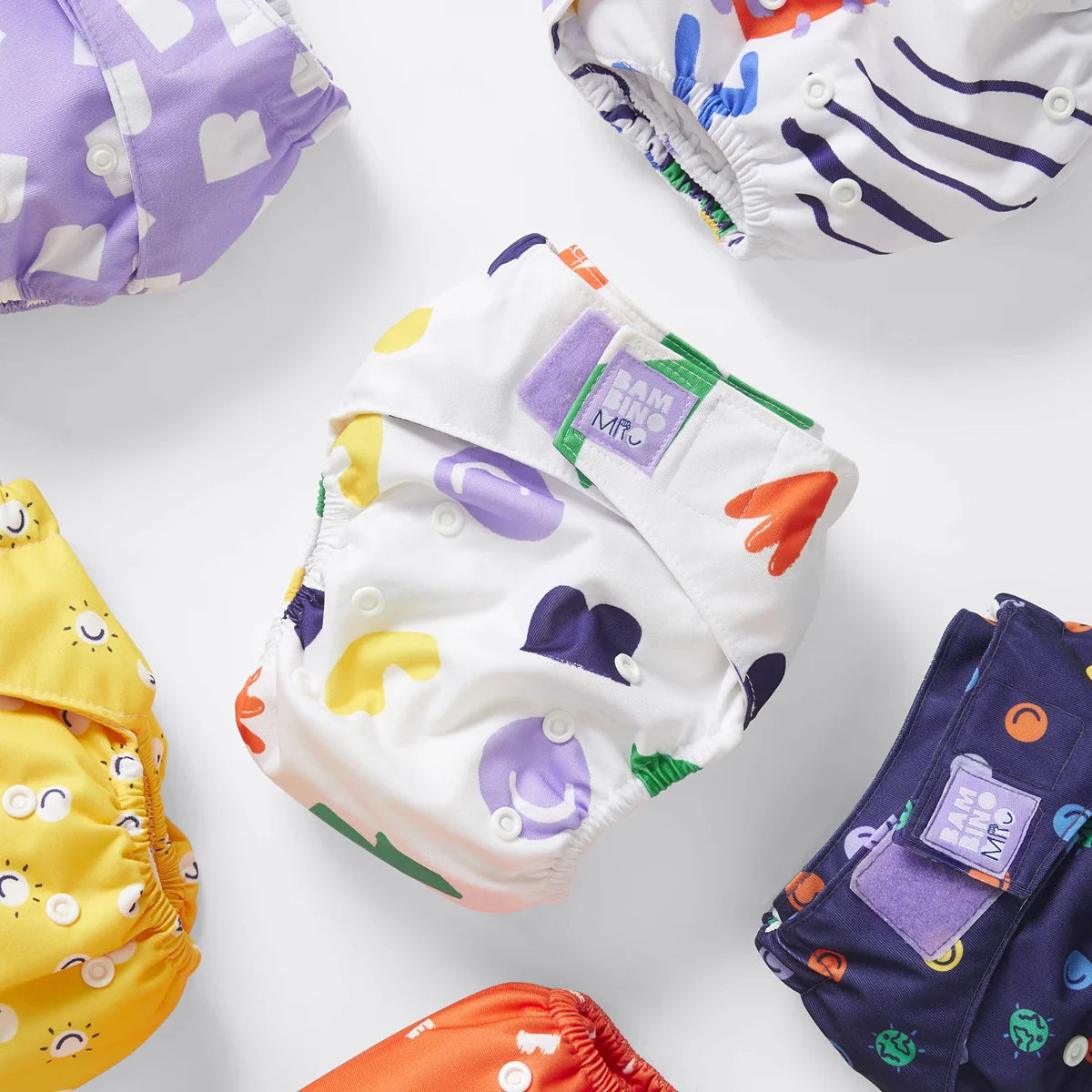 Everything you need to know to get started
Our nappies look nice, feel great and work brilliantly. They'll make you wonder we haven't all been using them all along.
Our Revolutionary Reusable nappies are a sensible all-in-one solution for convenience, comfort and performance without any confusion, waste or fuss.

Want to know more? Click here
Here are our most frequently asked questions to inform your nappy choice.

FAQs
Our Revolutionary Reusable nappy has been carefully designed to include several seriously safe materials. By selecting this combination, our in-house innovators have been able to maximise the benefits of certain fibres whilst also mitigating any negatives. Every part of this product is OEKO-TEX® Standard 100 certified so you can be sure it's safe to use on little bottoms.
The outer core of the nappy uses polyester fibres which have been selected for their fast drying properties and whilst polyester is associated with high energy and water consumption, the quick drying time means lower energy consumption throughout its use - better for our planet and cheaper for you! An outstanding feature of this nappy is also the inclusion of a stitched-in micro-fibre. This clever, lightweight layer quickly absorbs liquid which means that when your baby is first born, you're unlikely to need to add a booster for additional absorbency until at least 6 weeks old.

What about the Boosters?
Each nappy comes with one daily boost. This clever super-soaker includes a combination of terry fabric made of bamboo and polyester fibres as well as polyester microfibre layers at the core. The bamboo outer layers reduce the chance of compression leaking, as bamboo keeps hold of liquid better than microfibre. The layer of microfibre between the bamboo terry layers quickly absorbs liquid and is protected from compression leaking by the surrounding bamboo terry layers.

The mini boost is much like the daily boost but without the polyester microfibre inner core. Combine it with other boosters for a little extra help or use on it's own if less absorbency is required.

The flexi boost is something quite special. It's instead made from a clever, all-natural fibre blend of hemp combined with cotton jersey for softness. Hemp is recognised for its outstanding durability and absorbency. The flexi boost is extra long too so that you can fold for a completely customisable fit.
How do I use my nappies?
We're all about convenience, comfort and performance without any of the confusion, waste or fuss. Let's take you through some simple steps...
It's as easy as ABC

Getting started with your Revolutionary Reusable nappies is easy. Follow a few simple steps and you'll be changing nappies like a pro before you know it!