Cart
You're €75,00 away from free shipping
You have got free shipping
Recommended Products
Toilet training seat
Once the potty has been mastered, the next big step is getting on the loo. Our secure-fitting toilet training seat helps to ease the switch from the potty to the toilet.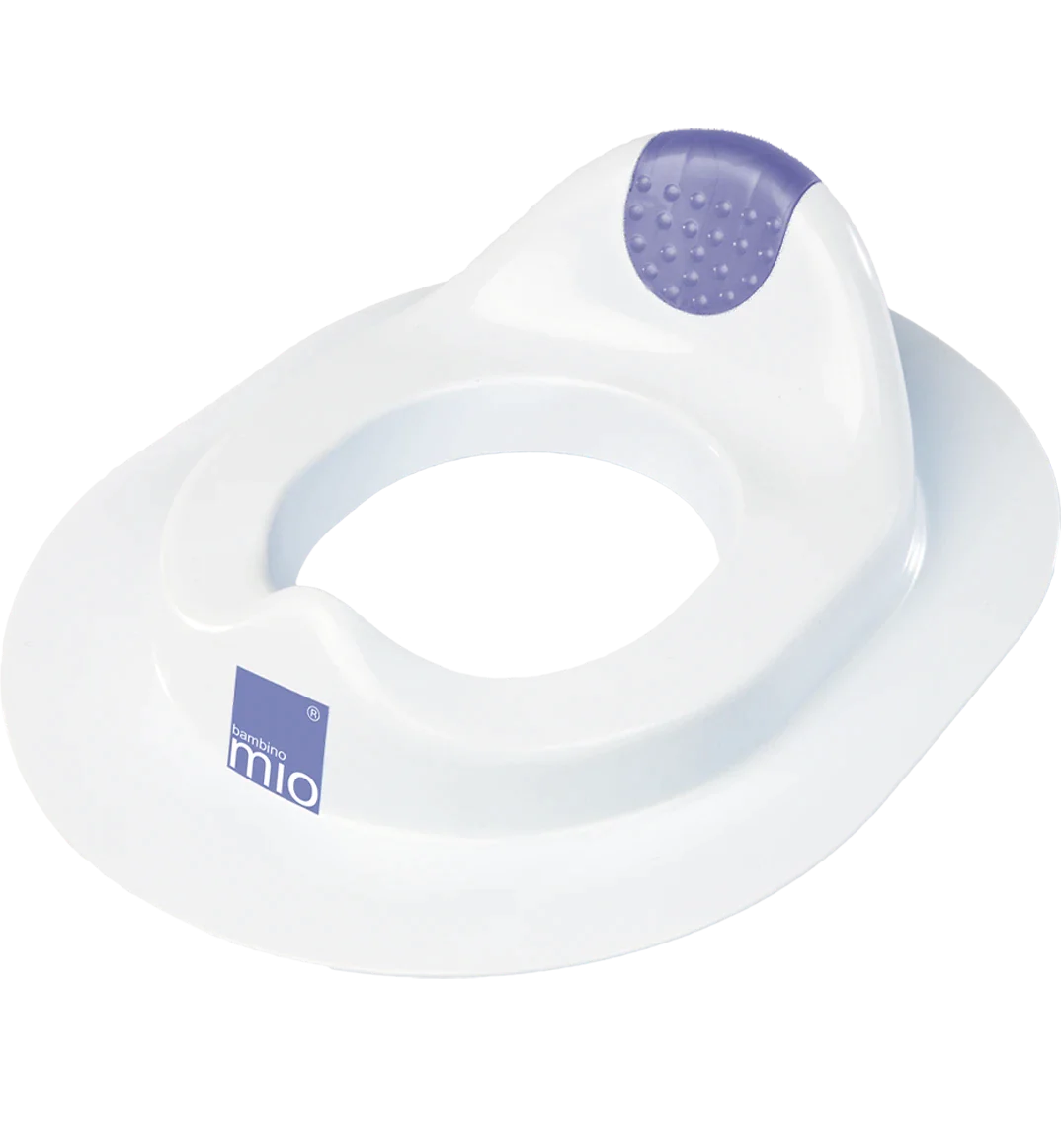 Safe

Made from high quality, 100% recyclable plastic. BPA free.

Comfy

A smooth shape and surface make this training seat ideal for little bottoms.

Clever

Designed to comfortably fit most toilets and is secured underneath the toilet seat.

Check for fit

The inside opening of your fitted toilet seat must be large enough to fit over the toilet training seat. Size: 21.5cm (w) x 28cm (h).

Hygenic

The raised splash guard at the front saves any drips and the simple design means it's quick and easy to wipe clean.
Satisfecha con la compra
Mi marido y yo no sabíamos si encajaría bien en nuestro váter pero ya podemos confirmar que sí­, además muy bien! no se mueve nada y el peque se siente como el rey de casa jiji
Satisfecha con la compra
Mi marido y yo no sabíamos si encajaría bien en nuestro váter pero ya podemos confirmar que sí­, además muy bien! no se mueve nada y el peque se siente como el rey de casa jiji
adaptable
se adapta genial a la taza del váter
adaptable
se adapta genial a la taza del váter
Keep it clean

Little hands get everywhere so it's important to keep your toilet training seat clean inbetween use.

MORE INFO

Keep it clean

LESS INFO

Potty training tips

For a stress-free move away from diapers, start potty training when your toddler is showing signs they are ready to give it a go. Are they able to stay dry for up to 2 hours or during a nap? Do they ask to be changed and dislike the feeling of being wet? Are they showing signs of independence by doing things themselves?

MORE INFO

Potty training tips

LESS INFO

Dry nights

For some children, getting out of diapers through the night is a lot more challenging than the daytime. Be guided by your child and when you start to notice your child's diapers are more dry in the morning, that might be the right moment to start.

MORE INFO

Dry nights

LESS INFO
Complete the Set
Prints - Brave Dino - 5 Pack
Size
2 - 3 years
Size Guide